NOTE: This job listing has expired and may no longer be relevant!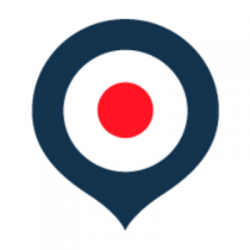 Jobbeschreibung
You will be responsible for different functions in the company to help us design the most beautiful and user-friendly service for patients looking to travel for medical purposes. As Product Manager you will be working side by side with the Head of Product, our UX and UI designers and take care of the full Product Management cycle from ideation to seeing the features go live and assessing their impact. * Analyzing user journeys through web analytics data * Working together with the Head of Product to define the Product Strategy and contributing to the Product Roadmap creation * Coordinating and participating in user research * Competitor research and analysis * Building of business cases for website improvements * Gathering input from different business areas, conceptualization and specification of new platform features * Taking full responsibility of new features – working with the UI/UX Designers and the engineering team to ensure their smooth delivery
Requirements
* You have a BSc degree in Business, Interaction Design or IT related field (MSc degree a big plus) * You have at least two years of Product Management experience in an online company, preferably in a start-up * You have worked with agile development teams * You have a user-centric mindset, and a proven track record of the full Product Management cycle including ideation, requirements and data collection, specification, collaborations with designers and developers as well as releases * You work with great attention to detail * You have excellent problem solving and analytical skills * You are not afraid of being a peer leader, take responsibilities and have proved to be a great team player * You speak and write English fluently (German language is not required) and have excellent communication skills * Knowledge of programming languages is a plus, but not required * A genuine interest and passion for new technologies, internet start-ups, apps, 3D printers, VR glasses, flying skateboards, etc.
Perks
* Your responsibilities directly impact the company's business success and brand, and contribute to the development of an exciting platform which has no equivalent in the market * Working with a team of excellent developers and designers * MEDIGO is a part of the rapidly expanding patient-driven healthcare start-up sector. Our high product adoption rates and solid financing means we are becoming a significant part of the change * You are part of a professional, fun and international team (15+ nationalities) of outstanding and experienced talents in a supportive environment with a high-performance culture * A company culture aimed at helping you grow with transparent feedback and personal development processes
How to Apply
The position is full-time, located in Berlin, and to be filled to the earliest possible date. Excited by the prospect of joining us? If so, we look forward to receiving your application. Please send us your CV and motivation letter outlining your salary expectations and availability to jobs@medigo.com. Be sure to use the subject line "Application for Product Manager".
No views yet
Auf diesen Job bewerben